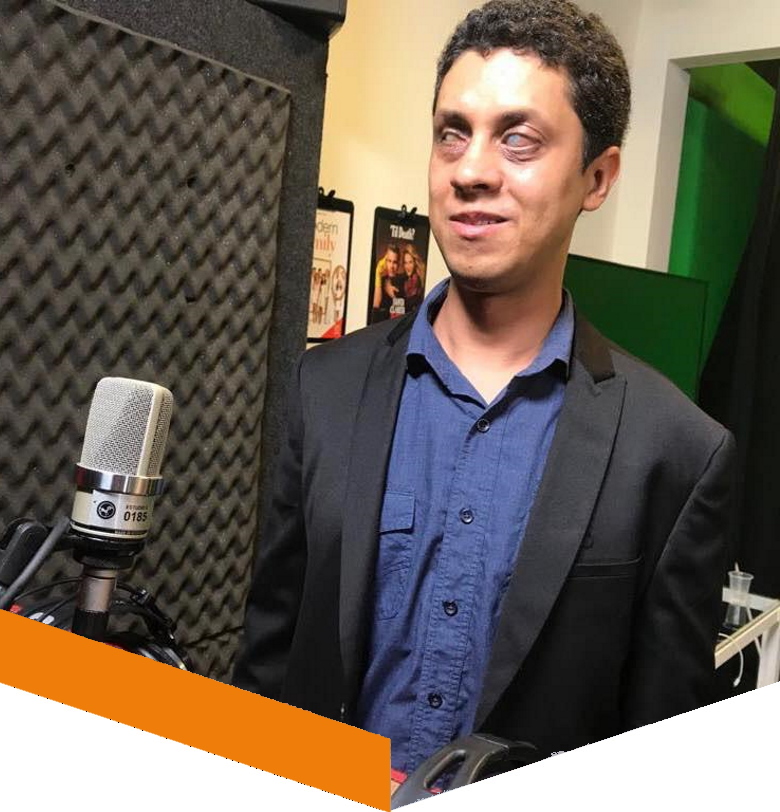 RAFAEL NIMOI
TRAINING COURSE: AUDIO DESCRIPTION INTENSIVE TRAINING COURSE
---
BIO
Radio broadcaster, public speaker, producer, radio technician, specialized in radio plastic, holds a bachelor's degree in Social Communication from the Unisal Center, coordinated and developed artistic strategy projects with a focus on the commercial positioning. Rafael is an audio description narrator and consultant. He founded and is a major business partner of Tradusound. Has worked as a speaker on some NET TV channels. Created and was responsible for the network of more than 20 radio broadcasters entitled Programa Zuada, humorous radio program that was the source for the new trend of musical mixing adopted by broadcasters throughout Brazil.
ABSTRACT
History and development of audio description
Rules and guidelines of audio description
Audio description script - writing and editing
Audio description consultant
Professional use of the voice (how to capture people's attention; principle of Demosthenes; the Golden Triangle of public speaking; pauses and inflections; narrative practices in audio description)
Course program: The training session starts with a quick theory basis, followed by hands-on exercises. After each exercise, students receive feedback and their final task is also analyzed by a consultant. Individual and group writing exercises help students improve their writing skills and develop their concentration, description and creation skills. In the narration session, students will learn how to use their voices to produce natural and empowered narrations.