Aptrad's 1st International Conference
Conference for freelance translators and interpreters 18-19 June, 2016 - Porto, Portugal
Thank you for having joined us in Porto for Aptrad's 1st International Conference! See you in 2018!
This four-hour masterclass is not for everyone.
(Maximum 20 people; participants should have at least 8 years' experience)
For experienced translators and interpreters who are seriously interested in moving their translation practice up a gear in 2016, join Chris for her Business Acceleration Masterclass on Monday, June 20.
This masterclass, immediately following Aptrad's 1st International Conference, is not for beginners, part-timers, dabblers or ditherers.
It targets translators with at least eight years' experience who have acquired enough experience to know that translation is for them. Who are passionate about their work—or who, facing price and other pressures, would dearly like to rekindle that passion. Who are at a stage in their practice and life where they want to raise the ante, and who are prepared to invest serious time and energy to position themselves in market segments offering greater intellectual satisfaction and significantly higher financial rewards.
Content includes but is not limited to specialization, marketing and pricing.
Early Bird (two-for-one) available until 29/04
Questions? Contact Chris directly at: chris.durban@gmail.com
Ready to book? http://www.eventbrite.com/e/business-acceleration-masterclass-with-chris-durban-tickets-24825810668
If you opt for the two-for-one offer, remember to send the name and contact details of your friend directly to Chris.
Morning Tour - from 08:45 to 14:00
Casa da Música - Palácio de Cristal - Lunch
A guided tour to discover the many faces of the Casa da Música, a walk around the 8 hectares of the Romantic Gardens of Palácio de Cristal and lunch in a traditional restaurant in Porto.
For more information, please visit: Morning Tour
Afternoon Tour - from 14:00 to 17:00
The tour will be held in English and you will hear about Porto's history, its monuments, tiles, street art, architecture, gastronomy and also some funny stories!
Wear your most comfortable shoes and get ready for the fun! You won't regret it!
Some places to visit: Carmo Church, Tiles Museum, Devesas Warehouse, Lello Bookstore*, Clérigos Church, Aliados Avenue, Imperial Café, São Bento Train-Station, Serrana Café, Cathedral, Fernandina Walls, Flores Street, Casa do Infante (Customs House), Ribeira Square, Bridge Luís I.
For more information, please visit: Afternoon Tour
For these events registrations must be sent to: adriana.mblas@gmail.com until: 10 June 2016
Join Aptrad and let's spend the afternoon at Serralves Museum of Contemporary Art where we can see the exhibition of the influential New York-based British artist Liam Gillick (1964, Aylesbury, UK) - AN EXHIBITION IN FOUR MOMENTS - 'CAMPAIGN', or just walk around The Serralves Garden, designed by Jacques Gréber, and considered to be one of the first examples of gardening art in Portugal of the first half of the twentieth century. One of the qualities of Serralves park is the diversity of its set of trees and shrubs, constituted by indigenous and exotic vegetation and including around 4,000 examples of ligneous plants, representing around 200 species and varieties.
In the end we will all meet for tea at Serralves Tea House, filled with charming recesses where you'll want to linger, with revamped menus for different times of the day and a gourmet shop offering teas, snacks, wines, and homemade jams.
Location: Rua D. João de Castro
Website: Fundação de Serralves
For more information, please visit: Serralves Museum of Contemporary Art and Tea!
Maximum number of participants: 25
Registrations must be sent until: 25/05
To register for this event, please send an e-mail to: direção@aptrad.pt
Porto Cálem, is a house that produces wines of a superior quality, widely recognized through successive international awards. We will visit the cellars where Calém wines age for many years until they achieve their perfect balance and we will learn how to distinguish the different aromas and flavours in a wine tasting. We will learn more about the unique landscape of the demarcated region of Douro Valley and get to know the features which make this wine a special and unique one.
Cálem will be welcoming us into the World of Port Wine in two different visits, so we can take part in an unforgettable experience which will teach us how to really enjoy a Port.
1. Cálem Port Wine Cellar Tour & Taste
Starting time: 17:30 to 18:00 (+/- 25 minutes)
Visit to the Cálem Cellars with a wine tasting (white and red Port) at the end in Sala de Provas.
Price: €6,00/pax
Limited to 50 participants.
A shawl, a Portuguese guitar, a voice and heartfelt emotion! This simple image could describe Fado, a recognised symbol of Portugal, and a music of the world that is genuinely Portuguese. At its heart is sentiment, lost love, longing for a departed one, everyday life and triumphs.
Fado is part of the Portuguese soul, and in 2011, UNESCO granted Fado World Heritage status! It was born in the 19th century and it is a symbol of the national culture. Along with the Portuguese guitar, a male and a female voice, Fado is by itself, the voice of the Portuguese people. Get together the tradition of the Port Wine and Cálem Cellars in a different moment: a visit to the cellars, with a wine tasting, followed by a Fado show.
2. Cálem Port Wine Cellar Tour & Taste and Visit Fado in Porto
Starting time: 18:10 (+/- 25 minutes + a 45 minutes show)
Service: Visit to the Cálem Cellars with a wine tasting (white and red Port) and a Fado show at the end in Sala de Provas
Price: €17,50/pax
Limited to 50 participants.
Registrations for both visits accepted ONLY until June 8th 2016.
Tickets available:
http://www.eventbrite.com/e/calem-port-wine-cellar-tour-taste-and-fado-in-porto-tickets-24664209314
Rabelos Restaurante Bar – Av. Diogo Leite, 68 – Cais de Gaia, Santa Marinha – 4400-111 Vila Nova de Gaia
GPS coordinates: 41°08'14.5"N 8°36'51.3"W
Our dinner will be held at "Sala Norte"
Register now if you want to join us! There are only 60 places available!
Please let us know until 05/06/2016 what you want to eat for main dish and dessert!
Note that the restaurant will not accept last minute changes!
MENU:
Price per person: €39
Tickets available:
https://www.eventbrite.pt/e/bilhetes-pre-conference-dinner-and-welcome-party-24607448541
There will be a raffle with several prizes from our Sponsors and Partners during the closing ceremony. If you want to take part in the raffle, please leave your business cards into the bowl at the registration desk when you register or at any other time during the conference.
At the closing ceremony and impartial guest will pull one business cards out of the bowl for each prize available.
Gliding gently in the waters of the "Douro", can in this way have a magnificent picture and only the port, enjoy the hustle and bustle of the people, the tradition of wine which took the name of the city, the pillar saw the monastery that rises from the top of an escarpment. Meet the bridges that tell stories of these cities, connecting crops and result in this unique landscape we provide the title of World Heritage Site.
CRUISE LENGTH: 50 MIN
Free for children up to 10 years when properly accompanied by parents.
For more information, please visit: Cruise Between Bridges
Prices: Up to 100 paxs - €6.00
Registration to: direcao@aptrad.pt
Partners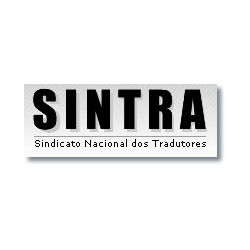 SINTRA
SINTRA is the Brazilian Translators/Interpreters Union, and the only institution capable of representing the translation professionals in the Federal sphere. Sintra is today presided by Liane Lazoski Huet de Bacellar (2015-2017), who also...
READ MORE
Sponsors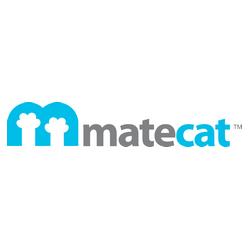 MateCat

MateCat is an enterprise-level, web-based CAT tool designed to make post-editing and outsourcing easy and to provide a complete set of features to manage and monitor translation projects.
MateCat provides the ideal environment for...
READ MORE