Aptrad's 1st International Conference
Conference for freelance translators and interpreters 18-19 June, 2016 - Porto, Portugal
Thank you for having joined us in Porto for Aptrad's 1st International Conference! See you in 2018!
Susana Valdez
Bio
Susana Valdez – author of the blog O Tradutor - is a Scientific and Technical Translator (since 2004), an Invited Professor at FCSH-Univ. Nova and a Translation Studies researcher at ULICES. She holds two Postgraduate courses, one in Translation Studies (FLUL) and another in Terminology (Universitat Pompeu Fabra) and a MA in Translation Studies (FLUL). She is currently working on her PHD on specialized translation.
A freelancer as a team member: the translation project life cycle
Presentation in:

Although it is widely known that professional translation is carried out by teams, there is little research on how professionals entrusted with different roles work and influence each other. Not surprisingly, the translation agents and the translation phases of projects are yet to be closely documented and examined: who are they?; what roles do they perform?; what is the link between their role in the translation process and the translation phase?
In order to provide in-depth information into this real-life translation situation, a case-study approach was adopted to conduct this exploratory study. The research was based on the qualitative analysis of semi-structured interviews and of communication exchanged between a freelancer translator and a local Portuguese translation company and was able to characterize medical and biopharmaceutical translation as part of a dynamic system composed of thirteen agents from document and translation initiator, and LQA to the Translator.
Partners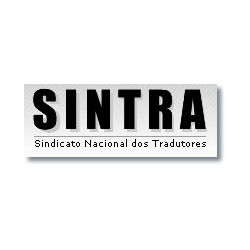 SINTRA
SINTRA is the Brazilian Translators/Interpreters Union, and the only institution capable of representing the translation professionals in the Federal sphere. Sintra is today presided by Liane Lazoski Huet de Bacellar (2015-2017), who also...
READ MORE
Sponsors
SDL

SDL Language Solutions offers innovative market-leading translation software to the entire translation supply chain, including freelance translators, language service...
READ MORE