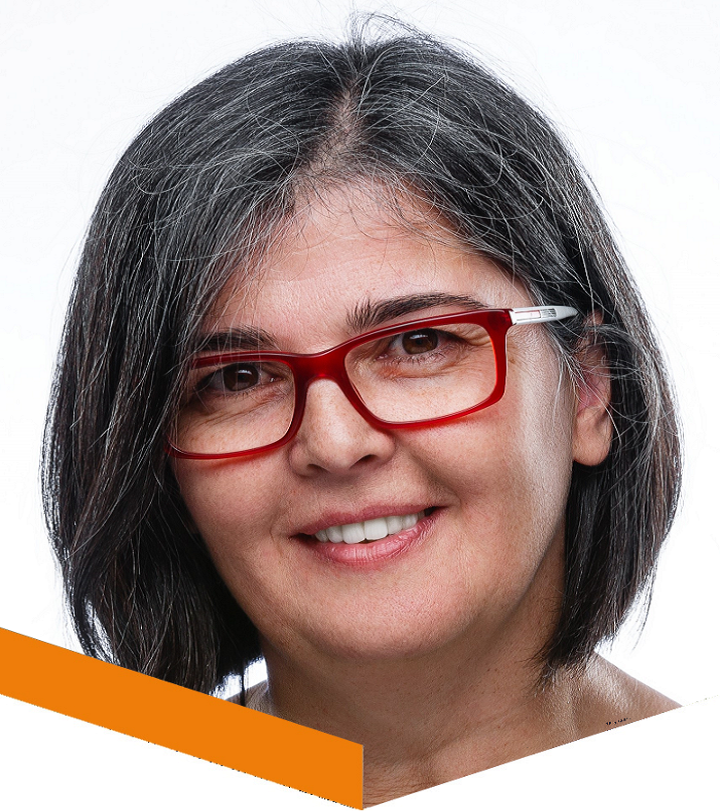 JOSÉLIA NEVES
LECTURE: BEYOND AUDIOVISUAL TRANSLATION … WHERE ACCESSIBILITY SERVICES ARE TAKING US
WORKSHOP: 1+1=1 READING TECHNIQUES FOR AUDIOVISUAL TEXTS
---
BIO
Professor at the College of Humanities and Social Sciences Translation and Interpreting Institute (TII), Josélia Neves has a degree in Modern Languages and Literatures, an MA in English Studies, a PhD in Translation Studies, with a dissertation on subtitling for the deaf and the hard of hearing. She started her career as a language teacher but soon moved on to teaching in the domain of Translation Studies and Audiovisual Translation. Parallel to her teaching activities, she has worked as a freelance translator as a means to keep abreast of the developments and requirements of the field.
She has led a number of research projects with partners in the media, museums and cultural venues, the performing arts and education. Her special interest lies in developing action research projects that contribute towards making communication environments accessible to all. While living and working in Qatar, she continues to collaborate with European Universities both as a visiting professor and a researcher. She is a member of the TransMedia Research Group and a board member of the European Association for Studies in Screen Translation.
ABSTRACT
BEYOND AUDIOVISUAL TRANSLATION … WHERE ACCESSIBILITY SERVICES ARE TAKING US
When we think of audiovisual translation (AVT), traditional language transfer types, such as subtitling and dubbing, come to mind. In a similar way, if we are to add audio description and SDH/captioning to the package, audiovisual translation is addressed as media accessibility. In an effort to adjust to existing translation paradigms, we place AVT comfortably within Jakobson's triad as a complex combination of interlingual, intralingual and intersemiotic translation and we accept that AVT is mainly about making sound visible and image audible. Accessibility services have come to challenge our understanding of these traditional notions, particularly when we address AVT as one of the components of complex products, such as museum artifacts or books that may be transadapted into formats that may be accessed beyond sight and hearing.
In this presentation we will walk through the journey AVT has taken in the last twenty years to arrive at the present moment, which may be characterized as a crisis point. We will detain ourselves in the challenges that come with emerging accessibility services to understand how AVT is growing beyond itself, while still remaining very much what it has always been: the way in which messages are mediated for the senses.
1+1=1 TECHNIQUES FOR READING THE AUDIOVISUAL TEXT
Every translator should, first and foremost, carefully read the text to be translated. When it comes to the audiovisual translator, the source text offers additional challenges given the complex relations established between sound and image, verbal and non-verbal texts, photographic and editing techniques, narrative structures and film genre. For the translation work to be effective, translators need to decode each element separately so as to understand them in the inter-relations established at a given time and throughout the entire text. In this workshop, we will deal with the audiovisual text as a multimodal and relational construct in order to understand it in all its different dimensions. Simply put, we will seek to take apart the components that form the messages: words, images, sound effects, music… we will talk about each one, see how they complement and help each other to tell stories, and also how we can help even those who listen and see them to notice that which may go unnoticed.