Aptrad's 1st International Conference
Conference for freelance translators and interpreters 18-19 June, 2016 - Porto, Portugal
Thank you for having joined us in Porto for Aptrad's 1st International Conference! See you in 2018!
Itziar Hernández Rodilla
Bio
My name is Itziar Hernández Rodilla and I got my First Degree in Translation from the University of Salamanca in 2001. I have been translating ever since, both in-house and as a freelancer. I have lived and worked in Germany, Britain, Ireland, Belgium and Spain. I work now as a freelance Translator (since 2010), have just written my PhD Dissertation and hope to read it on the 9th of February. I won the Andreu Febrer Translation Award from the University of Vic in 2000 and one of my translations was nominated for the Max Theatre Awards in 2012 after its premiere. I translate from German, English and Italian into my mother tongue, Spanish, and enjoy very much changing my specializations. I love eating and like cooking for friends. Cheerful, daring, full of energy and a perfectionist, I believe in work well done.
Hemingway's crap detector for translators
Presentation in:

Hemingway said fiction writing was to invent out of knowledge, which means to produce inventions that are true. And, to do so, every man needs a built-in automatic crap detector operating inside him. This is not dissimilar to what happens to translators. The ones working in the publishing universe will have to rely on the slippery concept of general knowledge to recreate in the target language texts with a deep level of subtext in their original. Audiovisual translators or transcreators will have to deal with a similar level of references. But even technical translators will need their inner crap detector to translate "stuff" that might not still exist in their world. How can a translator build their crap detector? How can they learn to rely on their intuition? Curiosity, practical abilities and the gift of the exact term come from knowledge and creativity. And, of course, from networking and trusting in more experienced translators. My intention is to champion general knowledge and give the audience an idea on how to relieve its lack, as well as some clues on how to develop the crap detector so necessary to translate.
Partners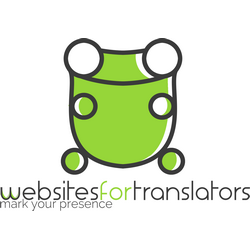 Websites for Translators
Websites for Translators is a Twisted Marketing Ltd project, founded in London, UK. We support the business-minded approach amongst translators, interpreters and freelancers, whilst emphasising the values of entrepreneurship, professionalism, and...
READ MORE
Sponsors
SDL

SDL Language Solutions offers innovative market-leading translation software to the entire translation supply chain, including freelance translators, language service...
READ MORE